Experience joy and peace of mind.
Welcome to MamaSita Yoga, an online yoga studio with live events and more. Featuring Kundalini yoga, meditation, and sound healing. Taught by Sita Daspreet (Arin Rosa).
KUNDALINI YOGA CHANGES LIVES
Welcome to our studio
Kundalini yoga transformed Sita Daspreet's life and inspired her to create MamaSita Yoga. Our studio features online Kundalini yoga, events, and workshops. There are also in-person offerings in the San Diego area and at retreats across the country.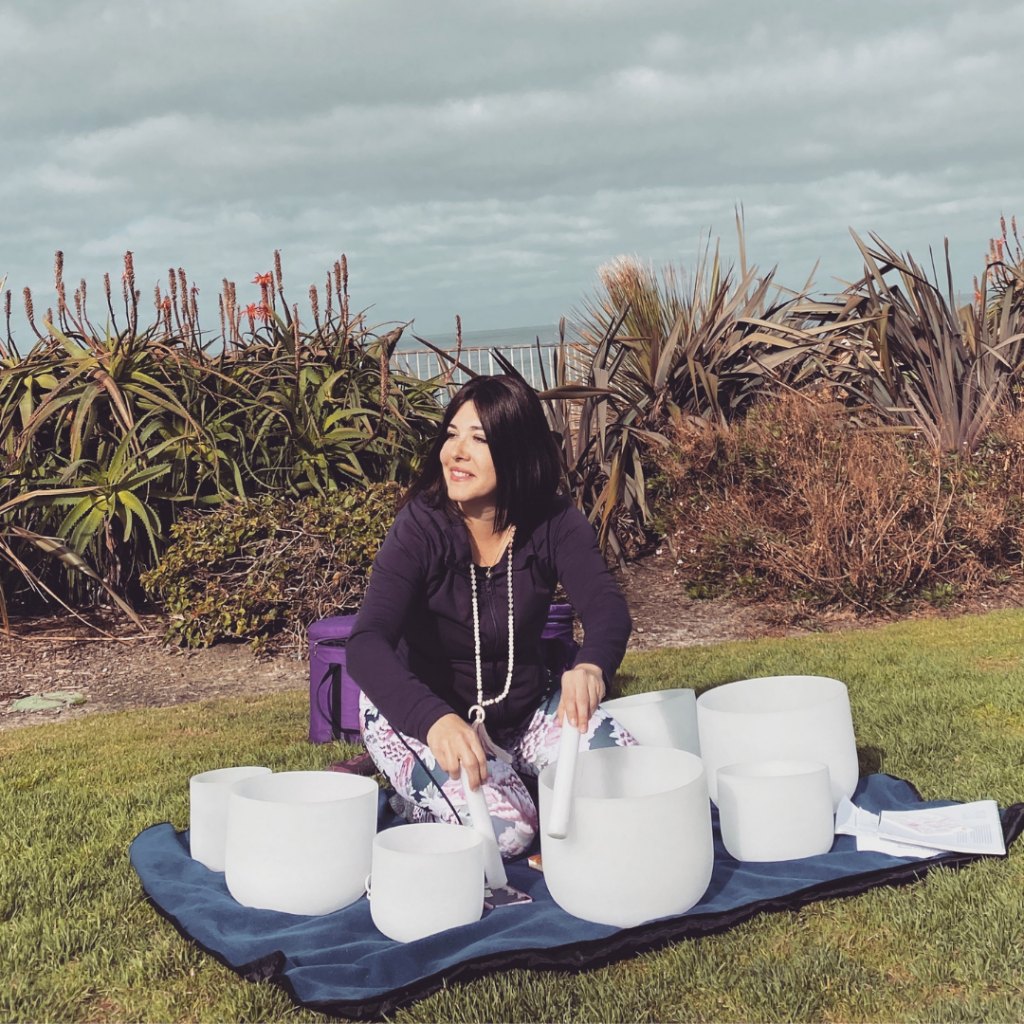 YOGA IS MORE THAN EXERCISE
Why Kundalini yoga?
Nervous System Regulation
Mastering peace of mind is about regulating the nervous system. Kundalini yoga stimulates the vagus nerve which activates a parasympathetic (rest & digest) nervous system response.
Awareness
Compassion and love are only possible when we are aware of our experience. Yoga means union and integration of the mind, body and spirit. A regular practice transforming our experience of ourselves, and our relationships.
Joy & Freedom
Life can feel heavy and stressful. When we feel free from the constant burden and have moments of integration , we can authentically express ourselves, live from inspiration and enjoy life.
FEELING THE CALL OF KUNDALINI?
Learn more and join us!
WHAT STUDENTS ARE SAYING
Testimonials
" Such a special yoga practice. I feel so good and energized since practicing. MamaSita Yoga is such a gift."
"I literally see sparkles with this yoga."
"I have always been attracted to the sounds of gongs and singing bowls. After attending a yoga class that offered both I was hooked."
COME YOGA WITH US
Group Classes
Coming Soon in Fall 2023
Online – Virtual
After a brief pause, we will resume classes and offerings in the later part of 2023. Please subscribe above to keep in touch or join an upcoming event.
4+
YEARS OF EXPERIENCE
Integrative
MULTIPLE MODALITIES
(YOGA, SOUND, BREATHWORK, LIGHT LANGUAGE, REIKI, CACAO)